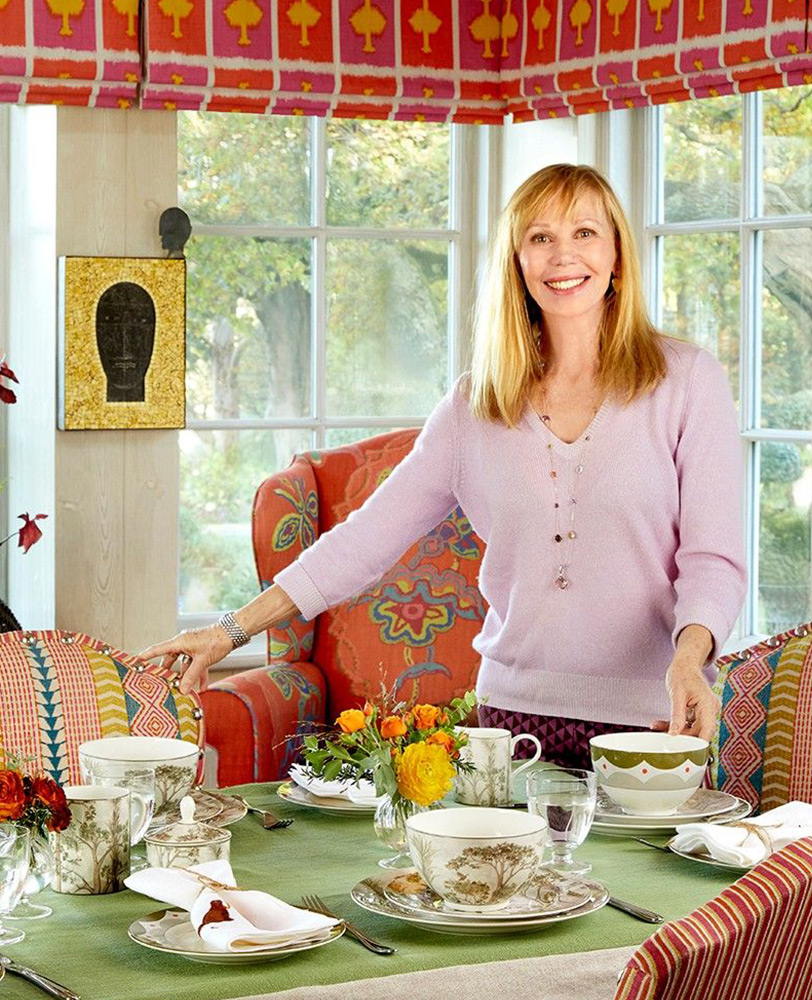 Meet Kit Kemp
"I have always loved the Spode name and its inspirational designs. To have an opportunity to bring a contemporary twist to the collection is exciting. Each piece tells a unique story of colour, craft and pattern" -Kit Kemp

Kit Kemp believes in the beauty of handmade things, of craft and of objects lovingly made for the home.

Including joyfully decorative tableware, elegant glassware and perfect gifts, this new contemporary collection features Kit's appreciation of craft intertwined with her unique eye for detail and design. The collection's inherent mix and match versatility also allows you to create endless combinations for laying a table that every time tells a different story.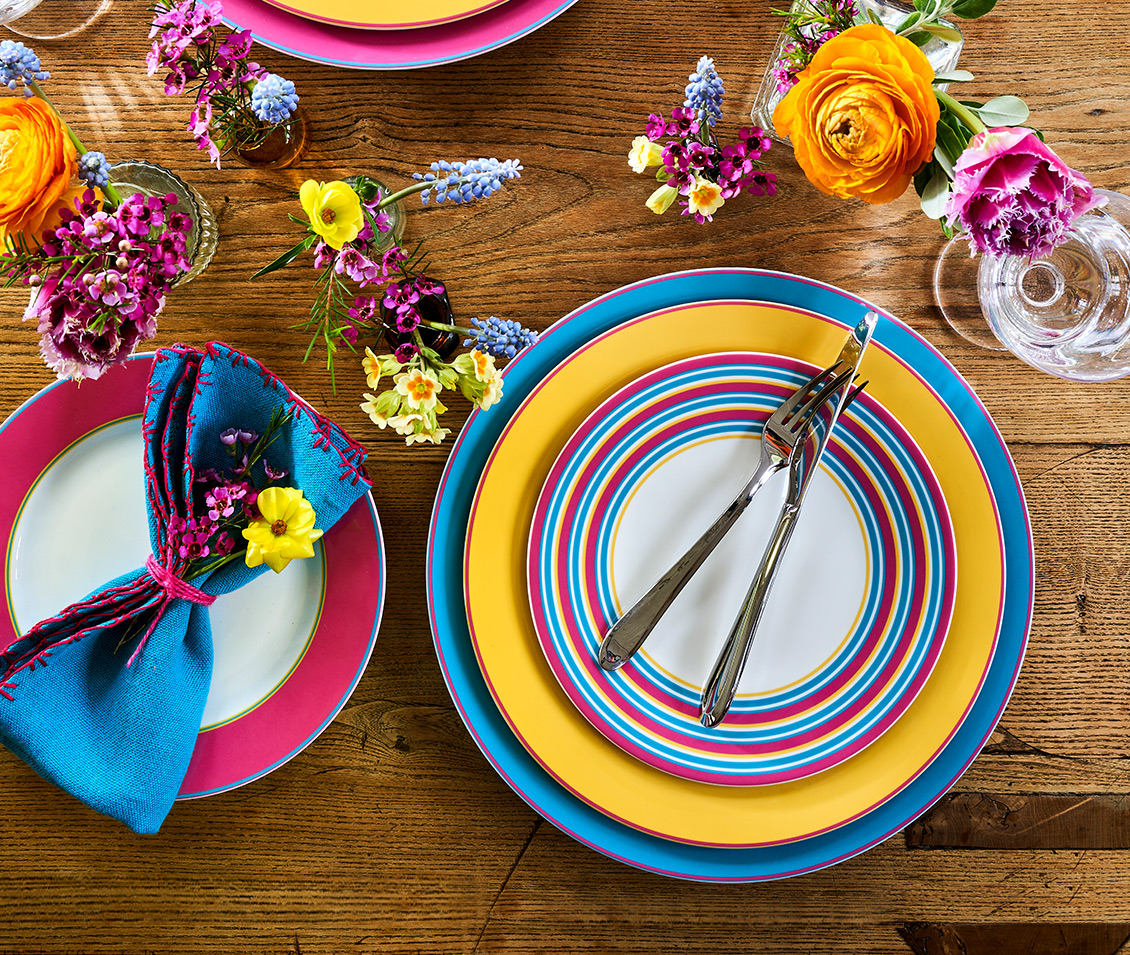 Introducing
Calypso
Add a touch of the tropics to your table with the colourful hues of the Calypso collection, inspired by the vibrant shades found on the island of Barbados
SHOP NOW
"We always say colour makes us happy and it's amazing how it can spice up our cooking. No matter what time of year it is always sunny in our house with this colourful range on the table".
Kit Kemp
DISCOVER MORE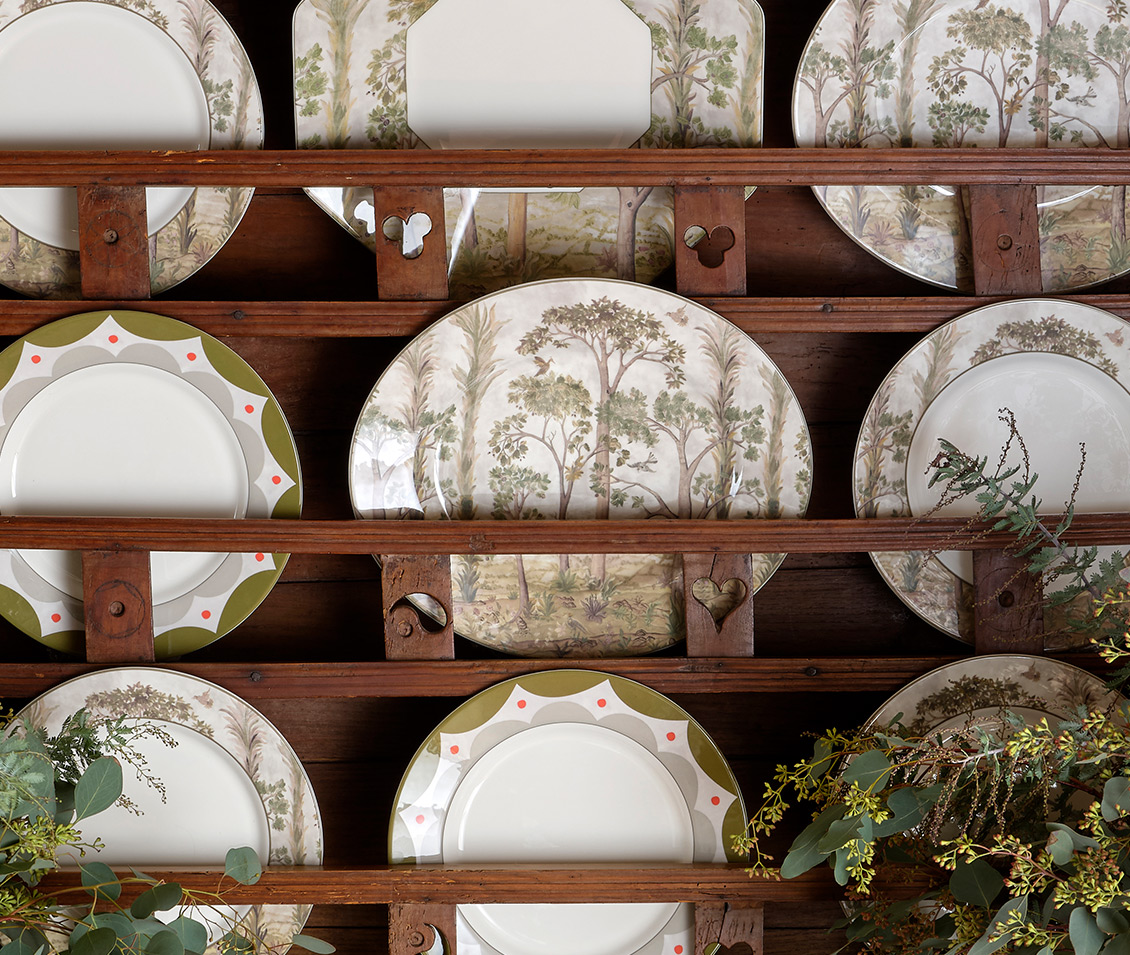 Discover the
Tall Trees Collection
Kit Kemp's Tall Trees is a celebration of craft, featuring a hand painted woodland tableau translated across a full tableware collection.
SHOP NOW
"Tall Trees is inspired by my love of the countryside and walks in the woods on misty mornings."
Kit Kemp
DISCOVER MORE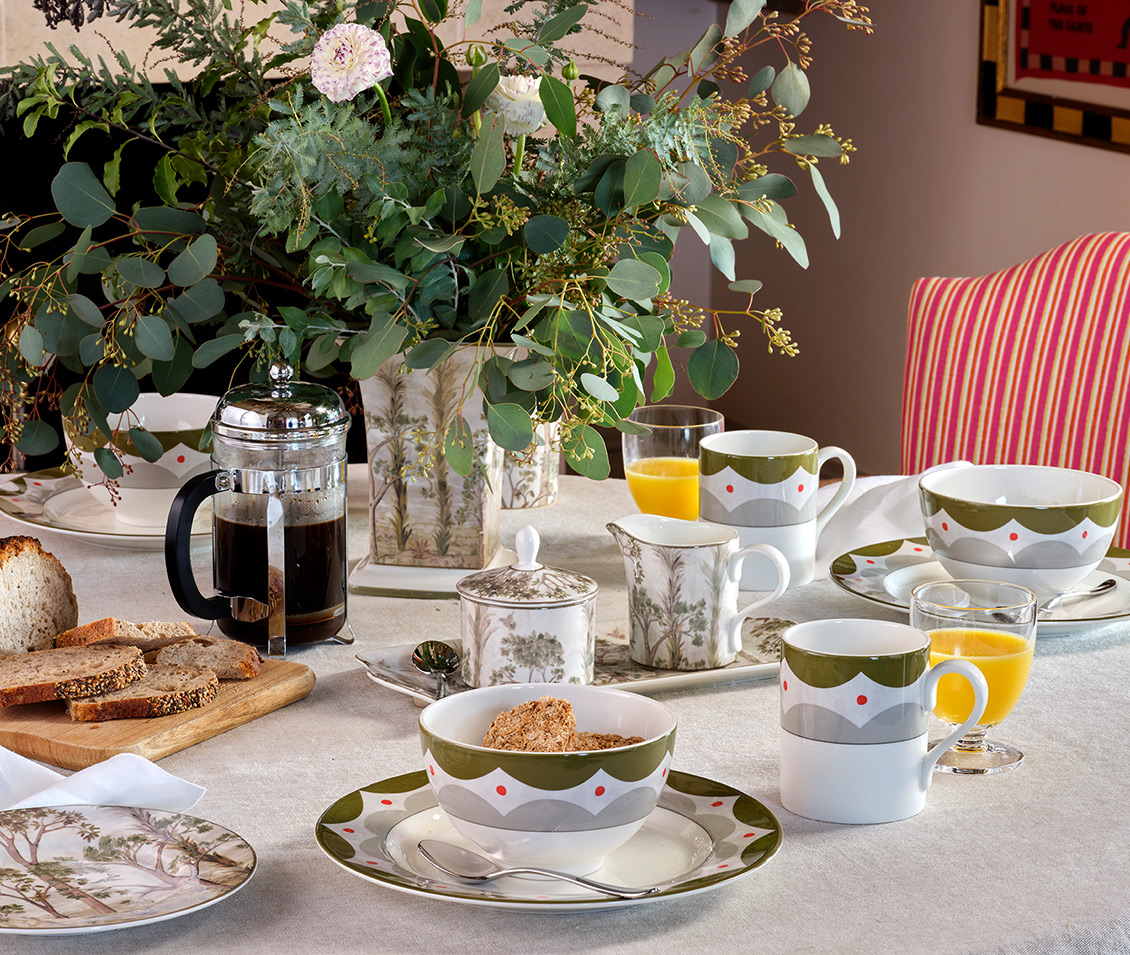 Discover the
Geo Collection
The Geo collection marries gentle geometric patterns, delivering a contemporary narrative for a modern everyday table.
SHOP NOW
"While Tall Trees and Geo are completely different in look and feel, they work so fantastically well together. I particularly love the orange dot on Geo. It is these tiny details that makes all the difference."
Kit Kemp
DISCOVER MORE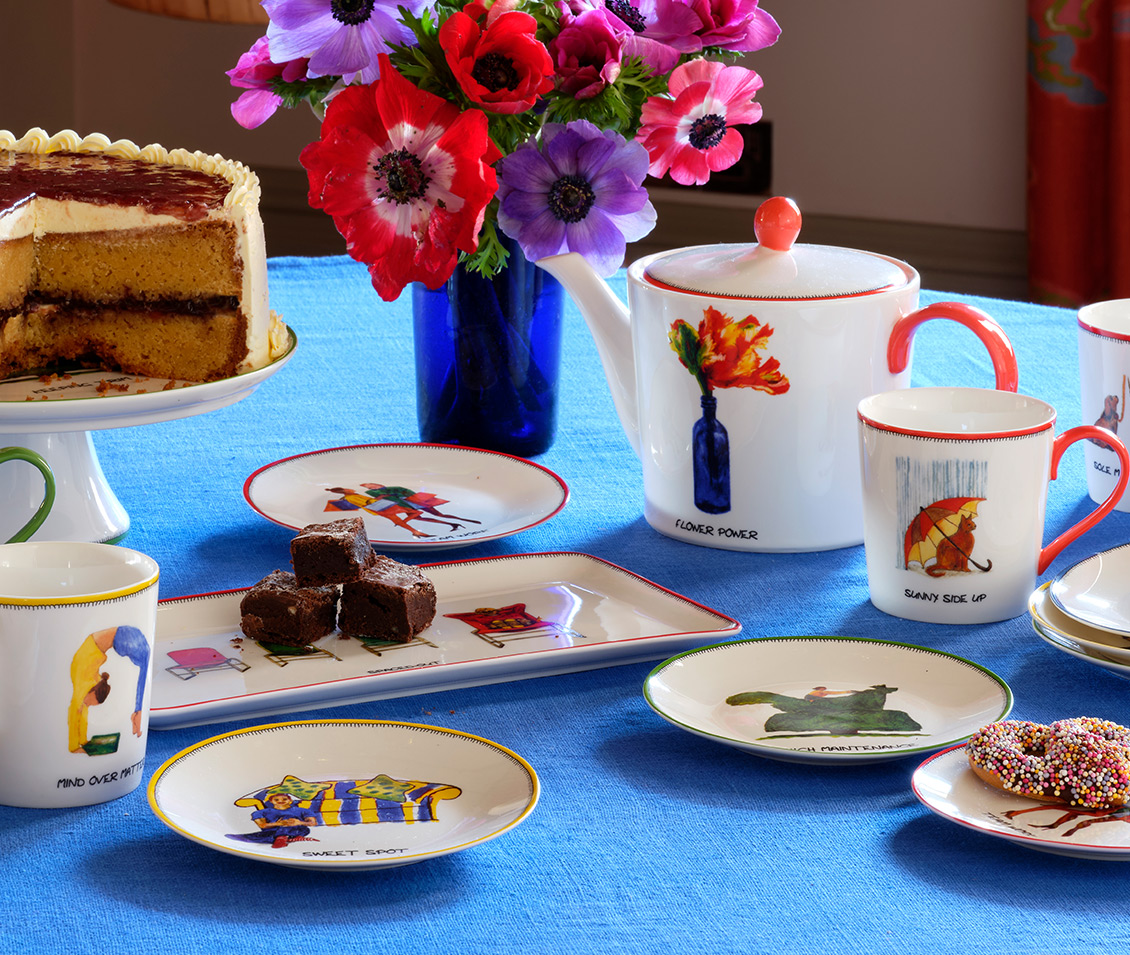 Discover the
Doodles Collection
Designed by Willow Kemp, the Doodles collection features sketches that celebrate uplifting everyday moments. It promises to make you smile.
SHOP NOW
"The collection really captures the hand drawn details from my original sketches - each tonal variation and mark has been preserved so beautifully."
Willow Kemp
DISCOVER MORE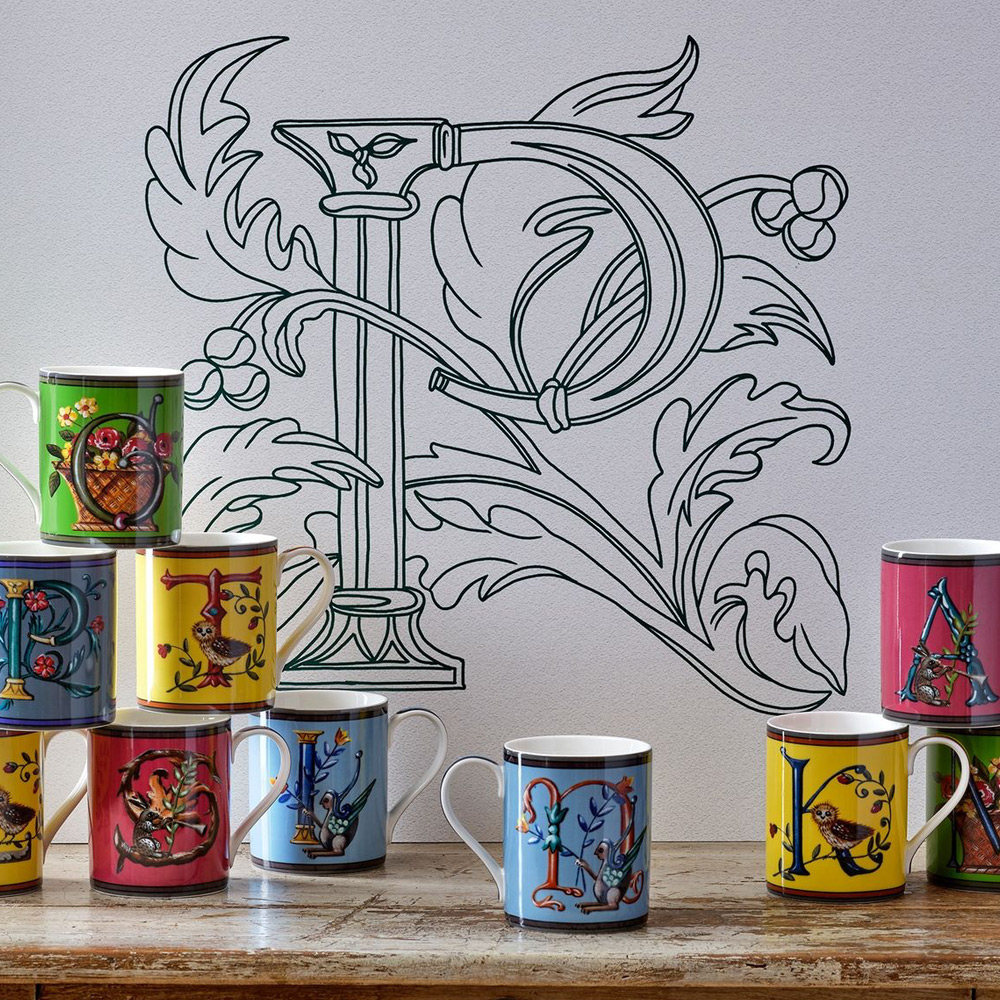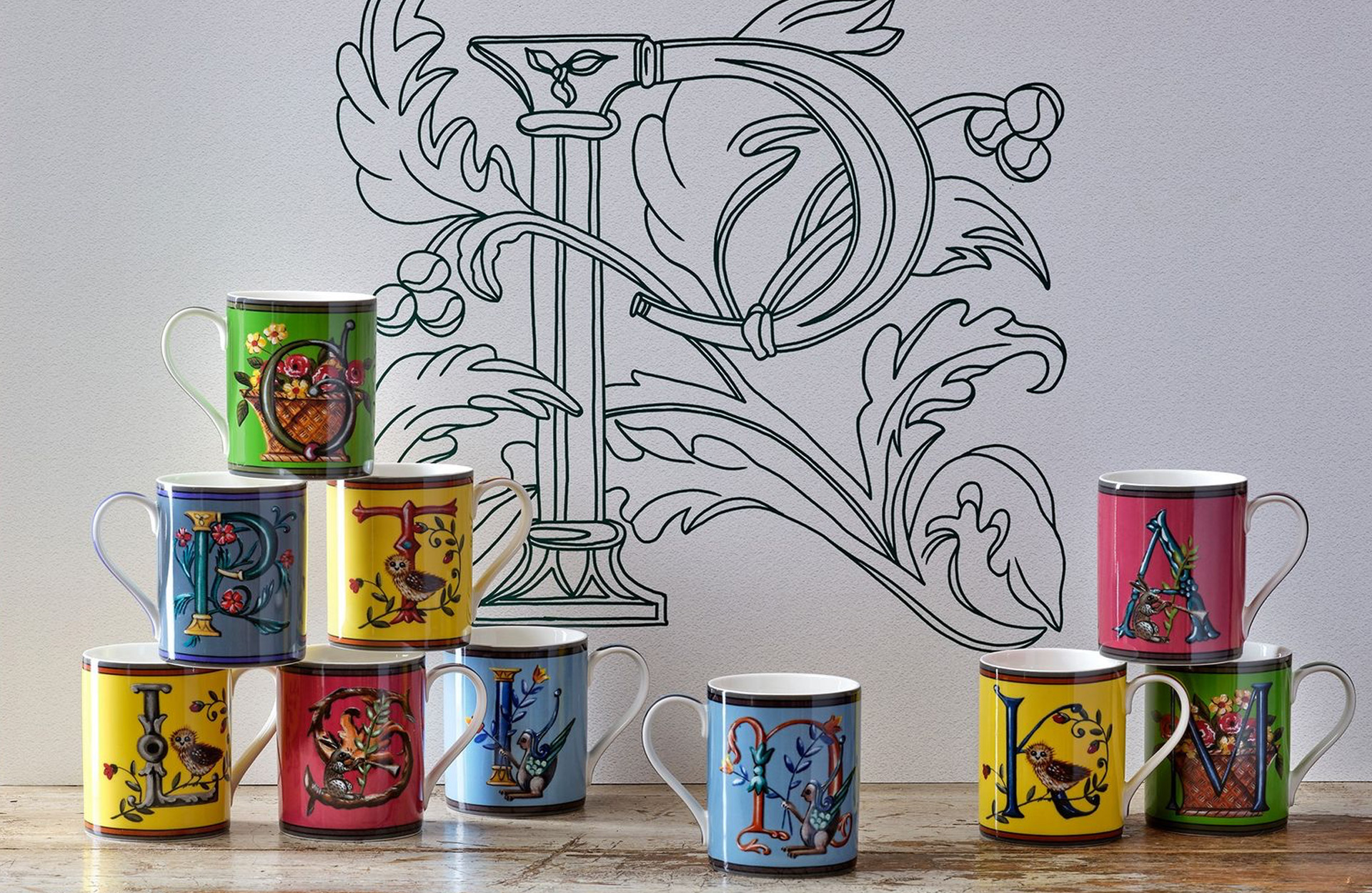 Alphabet Mugs
The Alphabet Mug collection features richly coloured letters, illustrated with an array of fantastical creatures and curiosities. Taking their cue from the illuminated letters that often decorated historic manuscripts, these beautiful mugs offer a contemporary Kit Kemp twist on this ancient art, showcasing bold colours and joyous embellishments.
SHOP NOW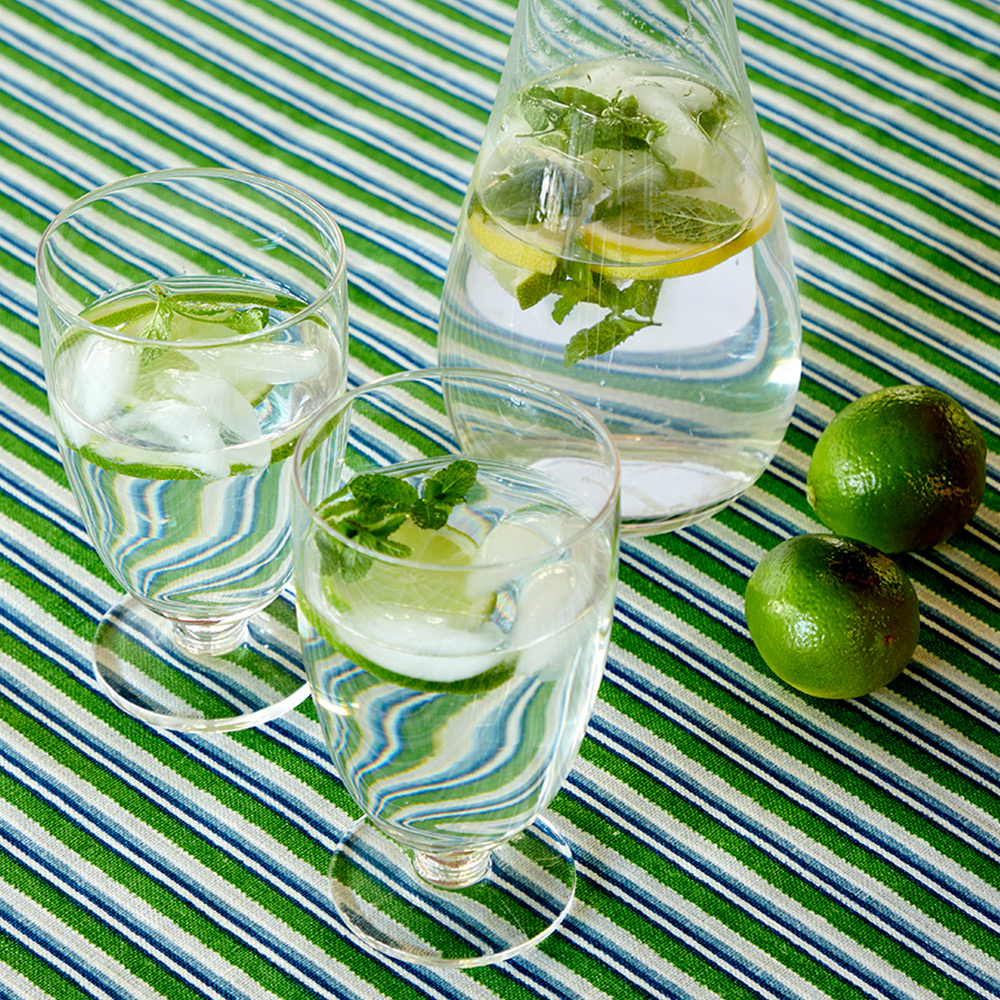 Flow Glassware
A collection of simple, classic shapes that are ideal for everyday use. Inspired by traditional Georgian Rummer glasses, the collection features soft, flowing lines and low stems which create silhouettes that are easy to hold and look charming on the table. Ideal for breakfast or lunch on the terrace, a relaxed dinner or cocktails with friends.
SHOP NOW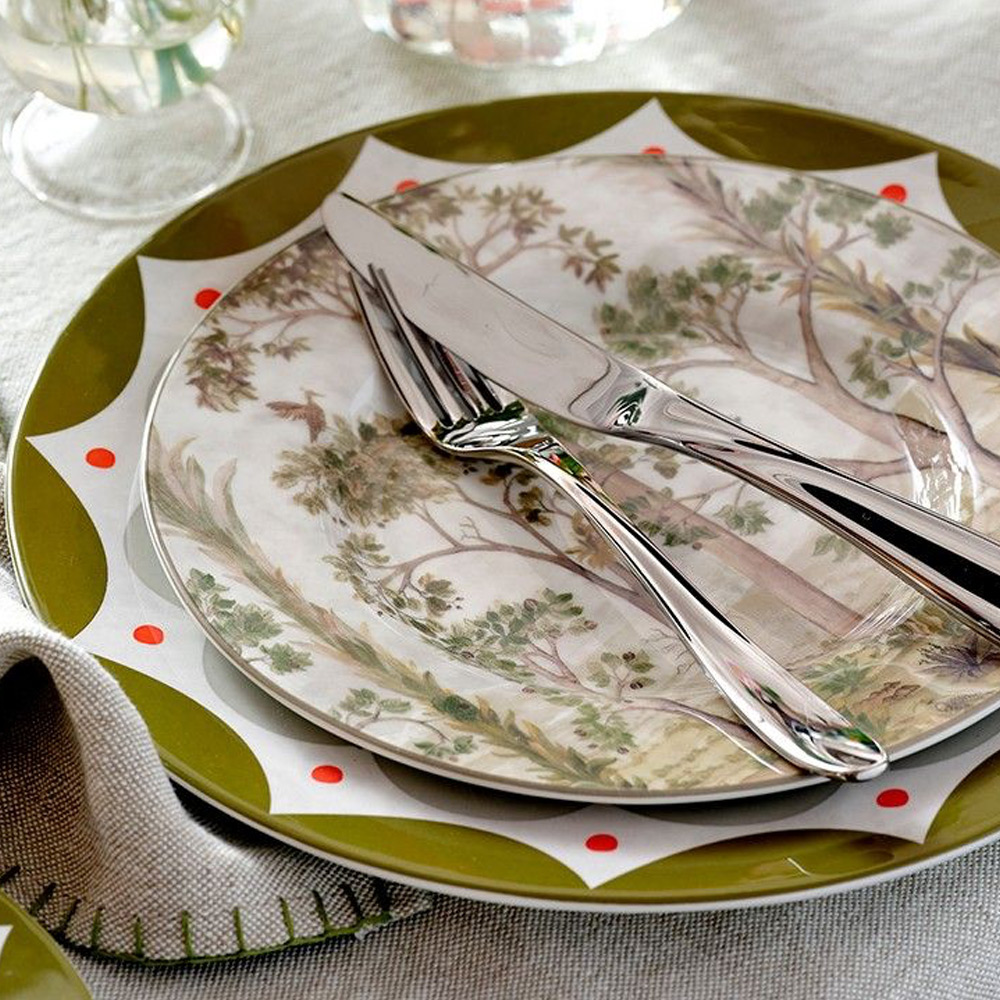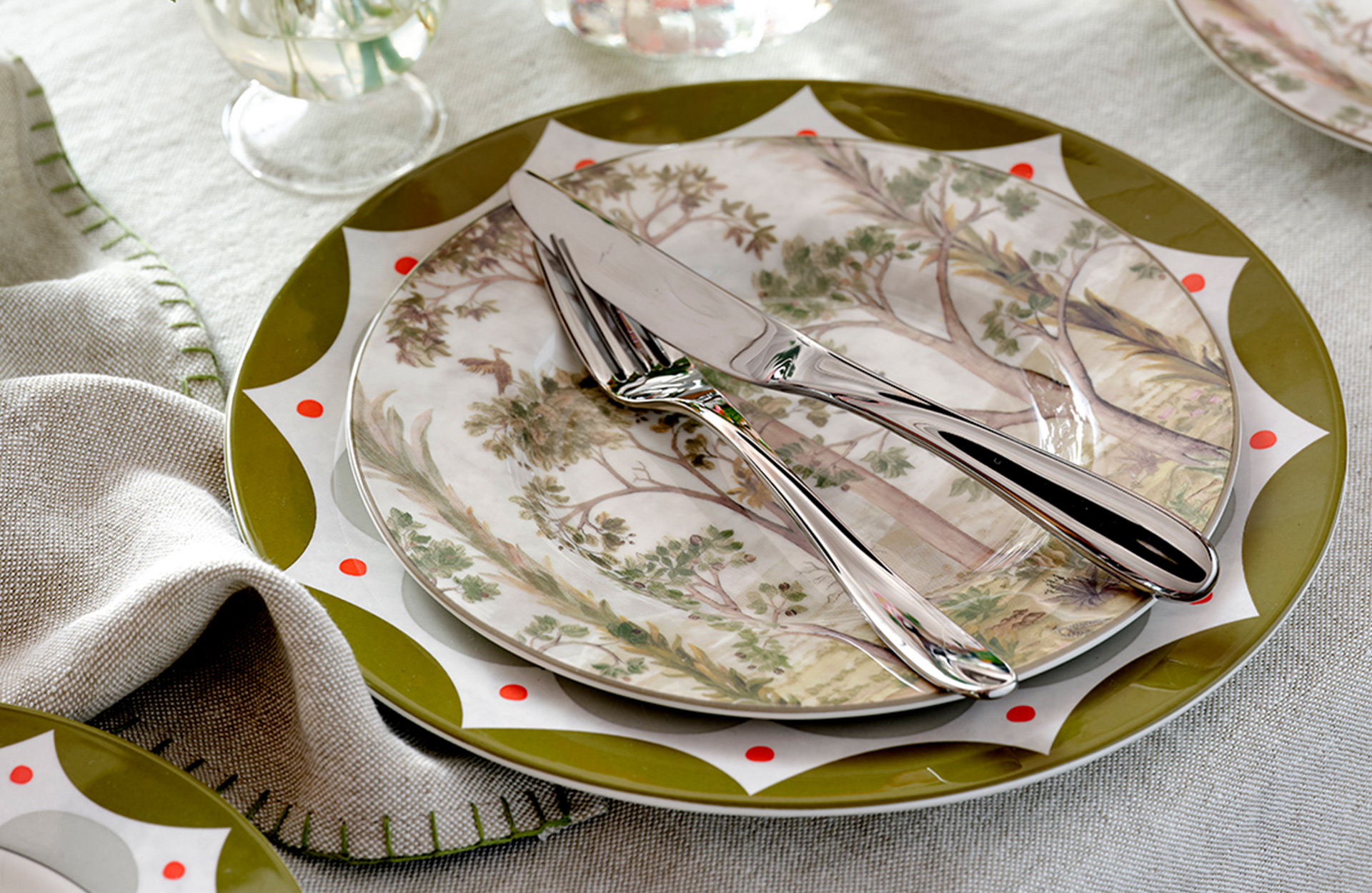 Twist And Scoop Cutlery
Inspired by classic British styles, these two versatile cutlery collections are perfectly balanced, easy to handle and a good weight. Scoop features a simple 'scoop' on the handle, while Twist is an asymmetrical design with subtle decorative details.
SHOP NOW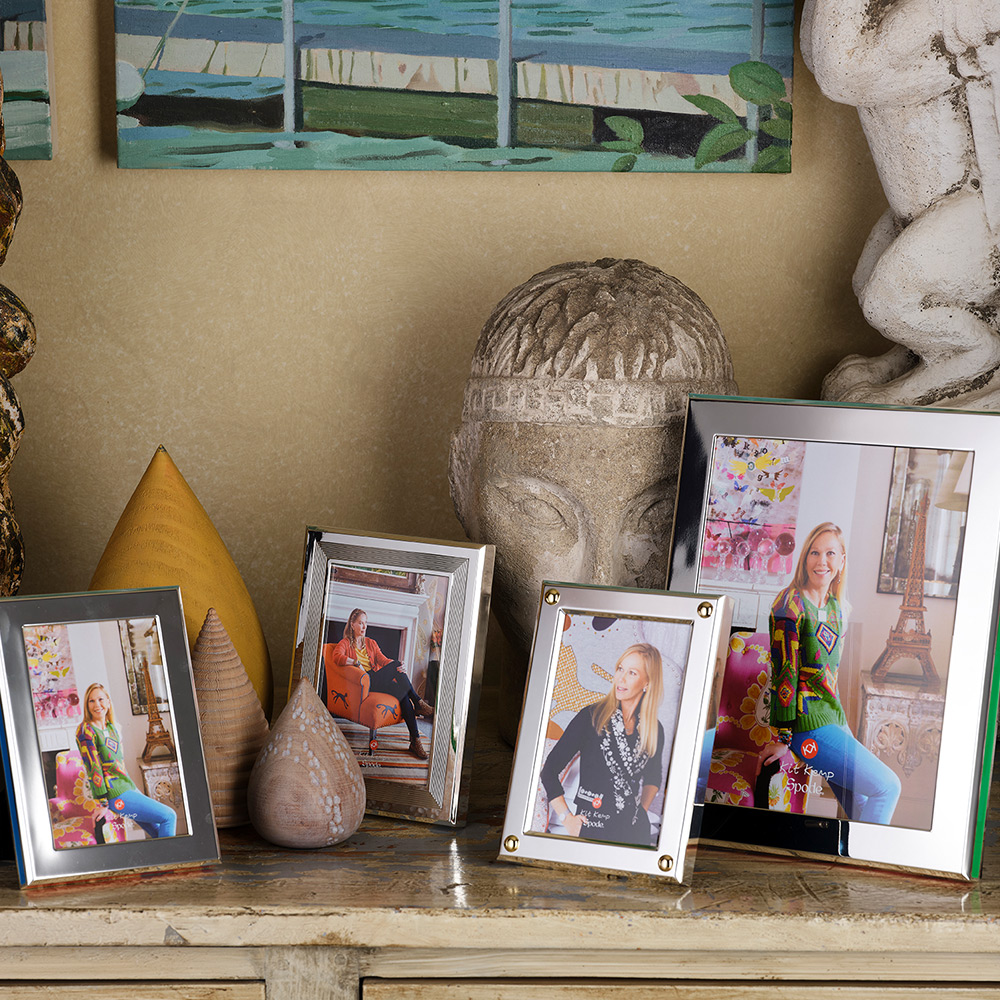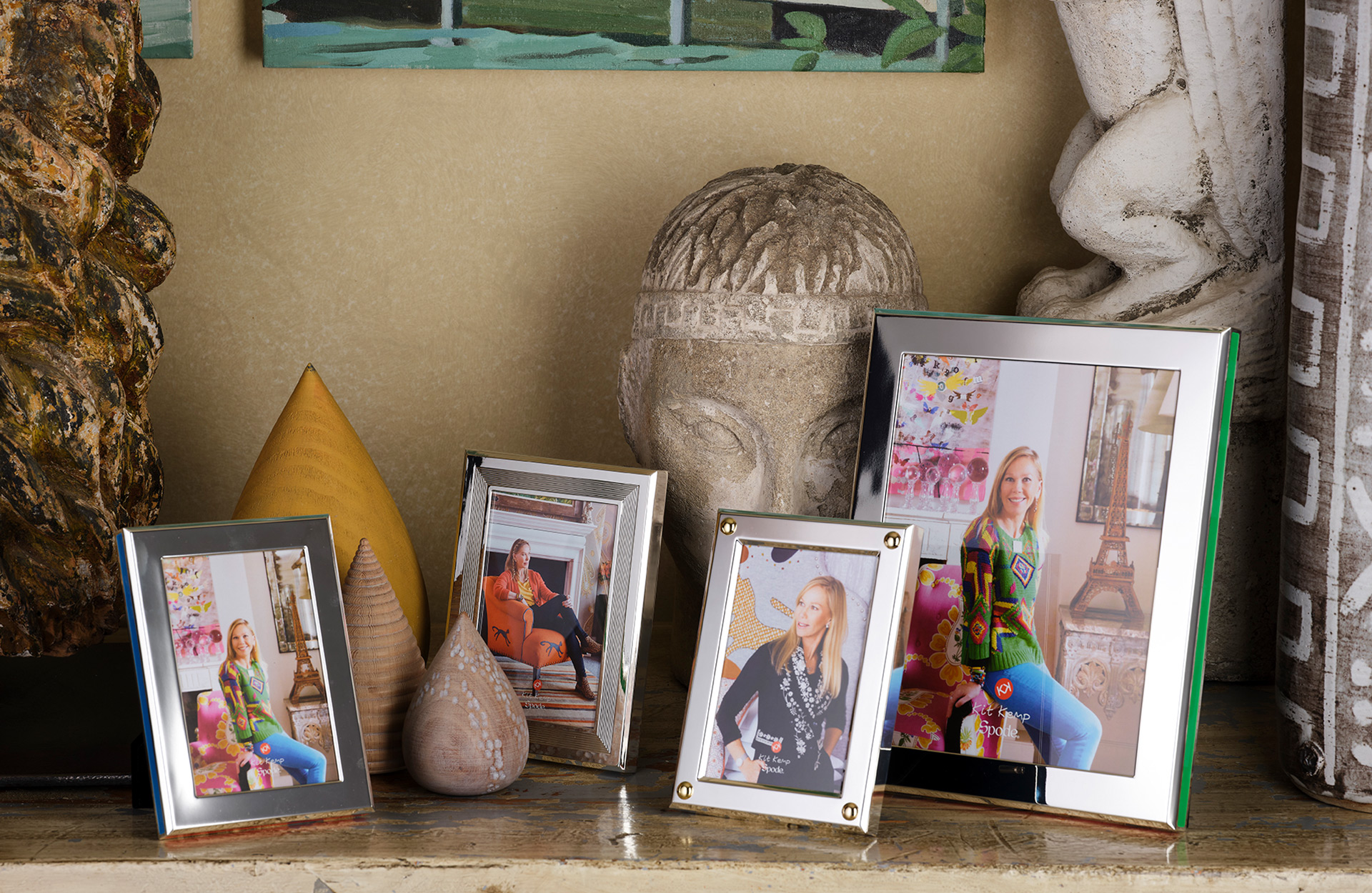 Picture Frames
These three timeless frames each feature an unexpected decorative twist. From Cabana, with its four enamel colors which evoke the magical vibrancy of the Caribbean, to Cabochon with its domed gold accents, these beautiful designs will brighten up many a mantel, shelf or dresser.
SHOP NOW